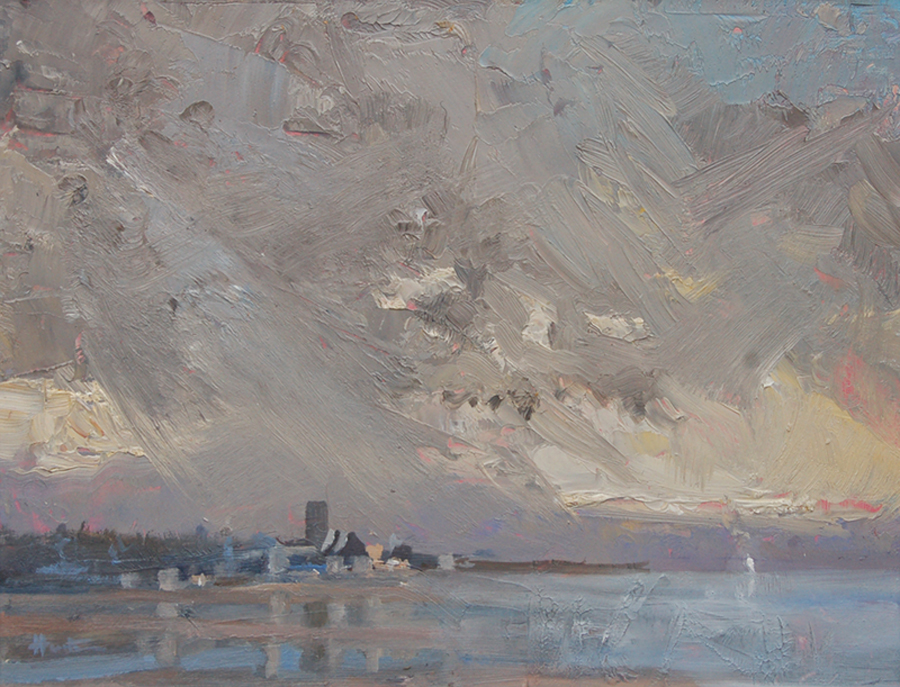 Charles Pears Award 2017, Royal Society of Marine Artists.
David's painting "Low Tide" was awarded The Charles Pears Award for the most outstanding work, in any medium, by a non-member. This annual award is given in memory of Charles Pears, founding member and first President of the Society. The award, which is given by members of the Society, was presented at the Private View at the RSMA's 2017 Annual Exhibition at the Mall Galleries, London, by Elizabeth Smith, President of the RSMA.
The annual exhibition of some 400 works, by many of the most celebrated marine artists at work today, evokes the spirit of the sea - from the ships, yachts and dinghies that sail on it to the people who take their leisure by it; from the exhilaration of the deep sea to the calm of quiet harbours and estuaries.